We have been recently announcing quite a few visual enhancements in the greytHR application.
Starting our journey from a fresh and simpler look of the Login page, we are now moving towards visually enhancing the complete greytHR Admin Portal User Interface. This time, our journey of enhancing the Admin portal brings us to the Main navigation menu. We are excited to inform you that you are in for a visual treat this time.
The refreshing look of the main navigation menu provides a:
Smoother navigation experience
More organized hierarchy
Quicker navigation using Sticky Menu
Here is a quick look of our new Main navigation menu: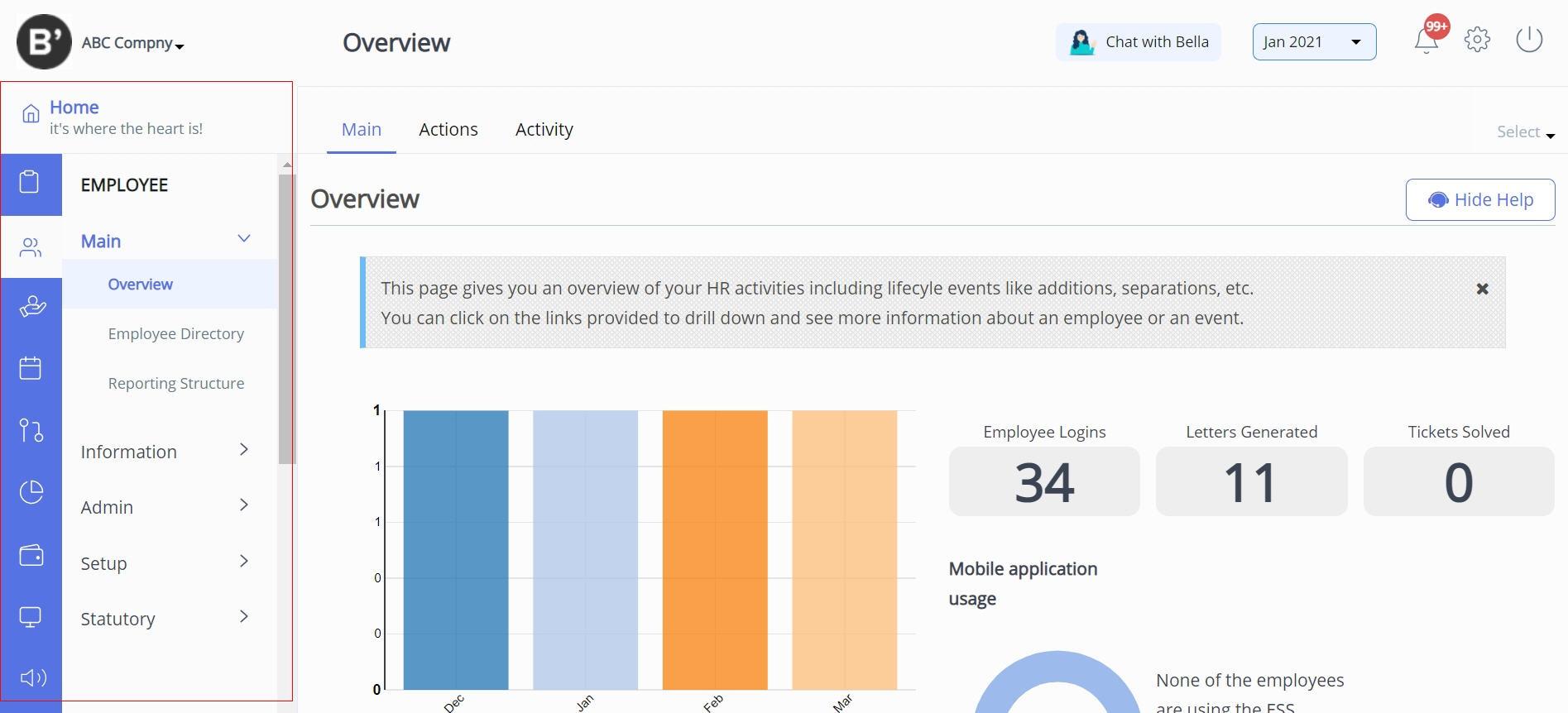 To be a part of the delightful greytHR journey, just stay tuned for more visual treats!