Just last week, we had announced the launch of our new Main Navigation Menu. This week we bring you a freshly revamped payroll feature.
We are excited to inform you that the next feature to win an upgrade in the greytHR Admin Portal is the Payroll Overview page.
The enhanced Payroll Overview page provides:
A clear understanding of the payroll data at a glance
Easy to understand user interface
Simplified usage of all related features
Here is a quick look at our new Payroll Overview page: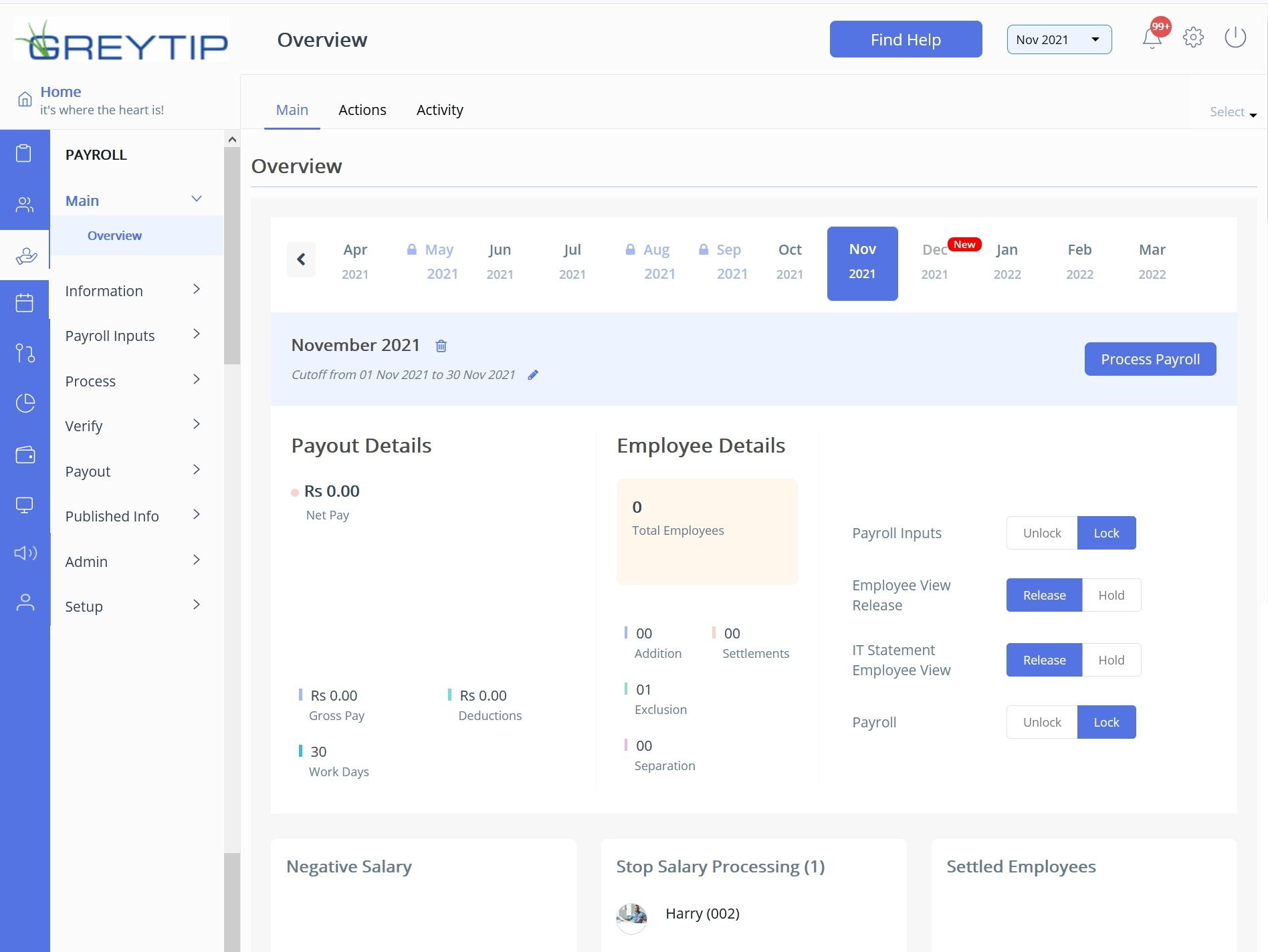 Eager to understand the all-new Payroll Overview? Learn more by reading our knowledge base page. We are continuously working towards providing you with a fresher and employee-friendly greytHR Admin Portal. Stay tuned for more updates!